What do you need to know before you buy a wall-mounted mosquito killer?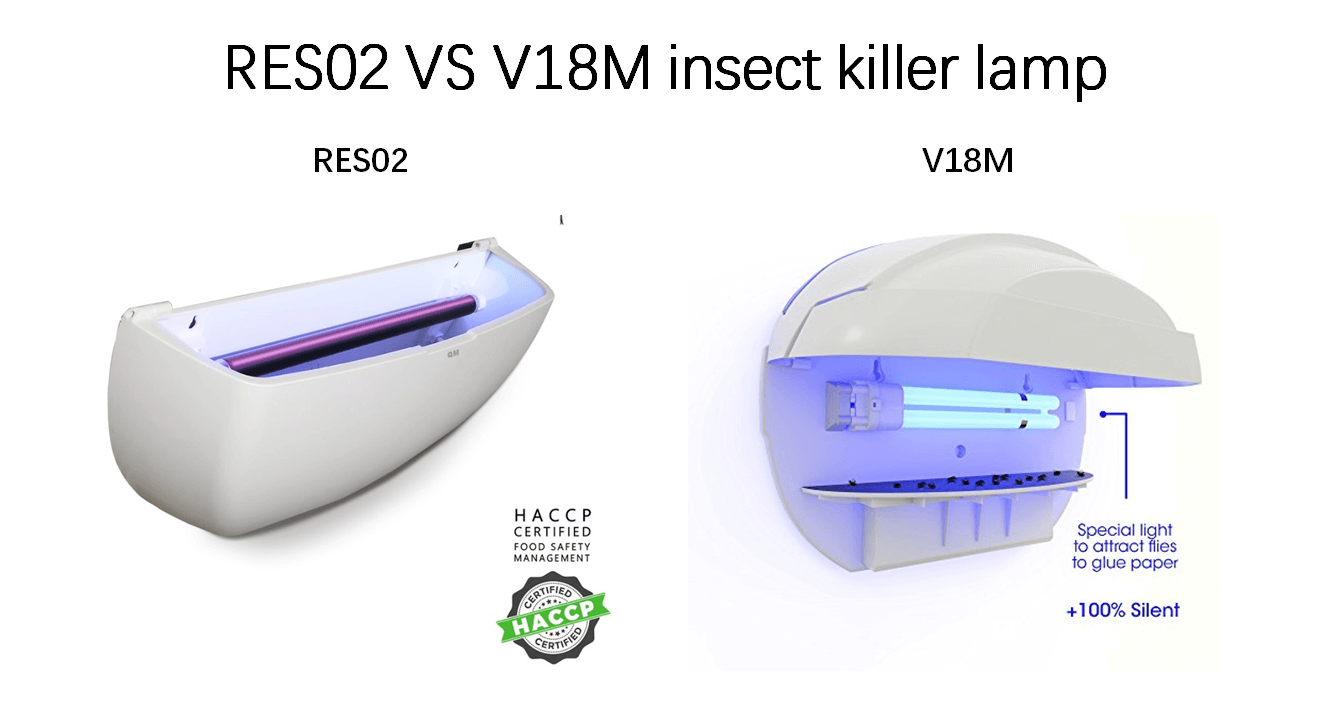 Wall-mounted mosquito killers are becoming more and more popular with customers. We can see them in many public areas, such as the doors of public toilets and the walls of restaurants. The reason why they are popular is that they don't take up space, and if the design is good, it will become a highlight of decoration. So what do customers need to pay attention to when choosing wall-mounted mosquito killers? We learn about it by means of comparison.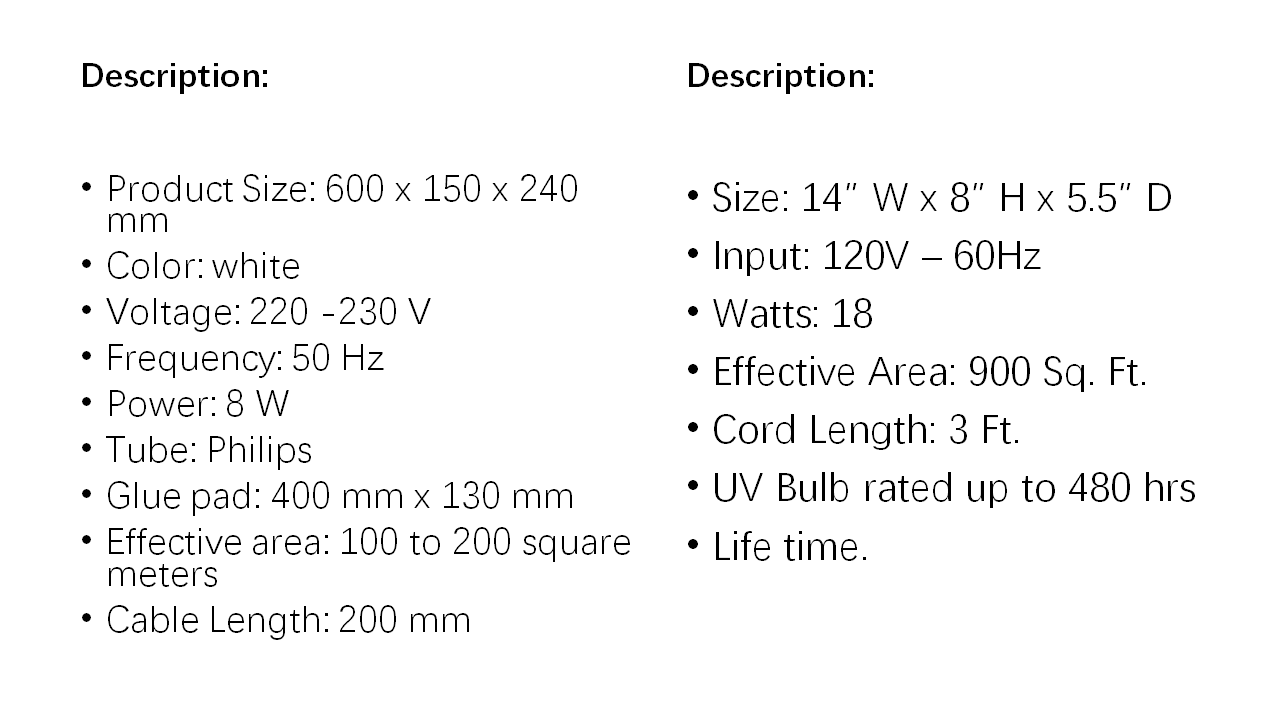 Next, by comparing RES02 and V18M, the reader will know some criteria for selecting wall-mounted mosquito lights. The basic parameters include size, current and voltage, range of action, etc. The following picture lists the parameters we must know in detail. The size should be in line with the space you reserve. If it is too big, it will appear abrupt. If it is too small, it will reduce the efficiency of mosquito trapping. The parameter of action area needs to be treated dialectically, not necessarily as large as possible.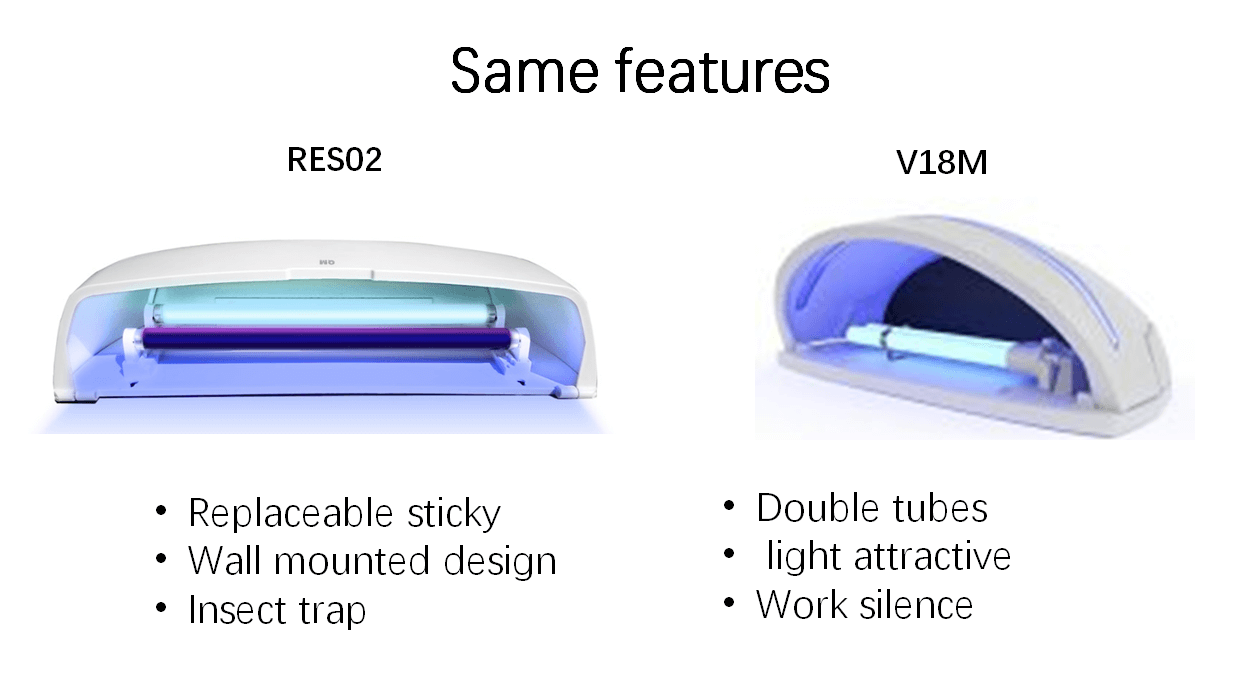 Finally, a comparison of the characteristics of the two mosquito control lamps shows that V18M is not suitable for indoor use as a solar mosquito killer, while RES02 can provide a more convenient solution for customers by virtue of its excellent range of action, because customers can solve the problem of mosquito control in 300 square meters with only one RES02.